Description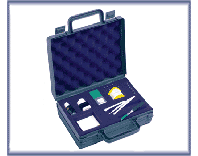 14k Gold chain pre-attached to a bonding base. 'Technique' provides an easy way to attach to a pre-emerged tooth, so an Orthodontic device can be used to draw the tooth into position.
'Technique' requires no etching. Just expose the tooth surface, dry, then bond the base in place using the glass ionomer adhesive.
Individual bonding pads for cuspids, bicuspids, molars and incisors are available.