Aesthetic patients want, results doctors expect

The Clear21 system is designed to deliver consistent results using revolutionary aesthetic self-ligating bracket technology. Clear21 brackets are designed to provide the best precision in the industry. Add in early and precise 3D control and you have the tools you need to finish with the best, delivering stunning smiles in significantly shorter treatment time.
Click here for more info...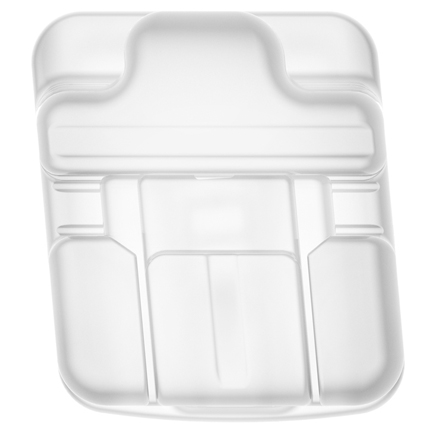 GUMMETAL - A WIRE LIKE NO OTHER
JM Ortho Corporation which has been committed to making continuous innovations in the orthodontic field successfully developed the GUMMETAL world-class premium orthodntic wire, which has unique characteristics, manufactured with exceptional craftsmanship.
GUMMETAL is an entirely new titanium niobium Ti-Nb based beta titanium alloy developed by Toyota Central R&D Labs, a Toyota think tank, which displays the good properties of rubber. It is the world's first alloy that has low Young's modulus and high strength at the same time. These unique qualities cannot be obtained from any other conventional metallic materials. Its properties are ideal for orthodontic wire: high stored energy, good formability, low stiffness, low surface friction, large springback, bio-compatibility and environmental stability.
Click here for more info...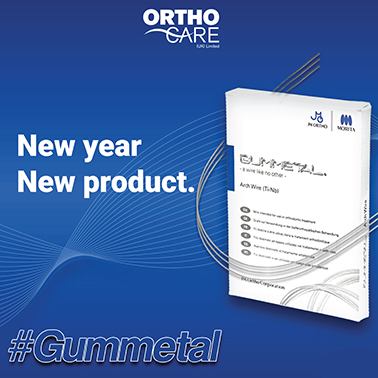 Our Brand New Ortho-Care Orthodontic Products Catalogue
Feel free to browse through our brand new orthodontic products catalogue, simply
click here
to view it.
Pitts 21® - The Move To Engagement In Anterior Teeth With Passive Self-Ligation
The first of a series showing the scientific basis for the superior performance of the unique Pitts21 square wire progressive slot system developed by Dr. Tom Pitts.
To download "The Move to Engagement in Anterior Teeth with Passive Self-Ligation"
click here