WEEE Statement
We are proud we fulfil our responsibilities as a producer of electronic equipment in accordance to WEEE regulations 12.2. We are registered with Northern Compliance Producer compliance scheme and our WEEE registration number is WEE/CH0359QV. The producer of this EEE passes all obligations to the B2B end user when this is subsequently discarded as WEEE.
The B2B end user, in accordance with the WEEE collections policy outlined in our General Terms and Conditions of Sales, must finance collections, treatment, recycling, recovery and environmentally sound disposal of this EEE when it is discarded as WEEE in the UK. Alternatively the B2B end user can use the producers own take back service when the EEE is supplied to UK companies
For disposal please contact 0845 257 7024 or info@weeeco.com for a free no obligation quote for the removal of WEEE items from a B2B end user.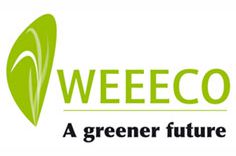 ---