The Pitts21 System is intended to deliver consistent results using revolutionary self-ligating bracket technology. OC's unique manufacturing process is aimed to ensure that Pitts21 brackets provide the tightest tolerances in the industry at +/- .001 versus +/- .003, which is 3x more accurate than our competitors.
Add in a reduced slot depth of .021 and you have the tools you need to finish with the best, delivering stunning smiles in significantly shorter treatment time.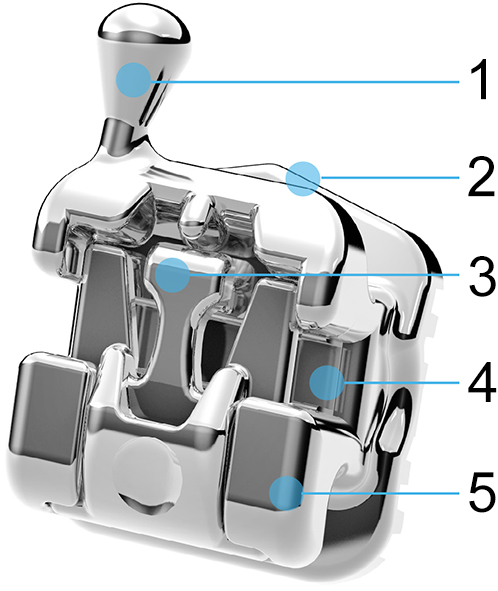 1 - Integrated Hooks
An available option on the 3's, 4's and 5's for your convenience at no extra charge.

2 - Smooth, Rounded Edges
Ensures that your patients have the most comfortable experience.

3 - Unique Door Design
The unique sliding door is designed to create improved control of rotation and torque, while providing enhanced structural stability.

4 - .021 Precision Slot Depth
The reduced slot depth is designed to provide a tighter pairing between the wire and the bracket leading to earlier engagement, improved torque, and better
control.

5 - Large Under Tie-Wing Clearance
Supports early elastics, ligatures, metal ligatures, and power chain.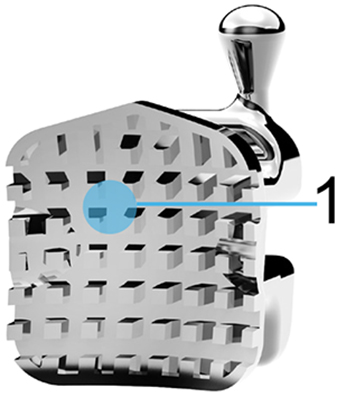 1- Base Lock Plus
One piece base/bracket aims to create an optimum pad-to-tooth fit and bond strength resulting in fewer broken brackets and fewer debonding issues.

Square Wire
FinishingProvides you with unparalleled 3D control earlier and throughout treatment.

PITTS21® 5-Case Starter Kit
Experience the difference of the Pitts21 system for yourself with the Pitts21 Starter kit.
This starter kit includes: 5 Full Sets (7x7) of Pitts21 brackets and buccal tubes,
(5) Sets of Pitts21 Broad Archwires (5 upper and 5 lower of each set),
H4/Pitts21 Tool,
Angled Self-Locking Bracket Tweezer,
SAP Ruler,
USB Flash Drive,
and Pitts21 Kit Brochure.
For more information Click here
To Order Call (00 44)1274 533233 or email us on info@orthocare.co.uk
.